We are young people working together to improve the quality of life of Masai children and young people living in extreme poverty in Narok, Kenya.
Mara Action Aid was originally started in Kenya, when Emma Helgesen Sandvik herself lived there and worked as a volunteer. Meeting Paul Otieno, a very capable and committed man, their work quickly developed into the organization Mara Action Aid.
Committed people with different backgrounds work here, where everyone shares a commitment and interest in our work!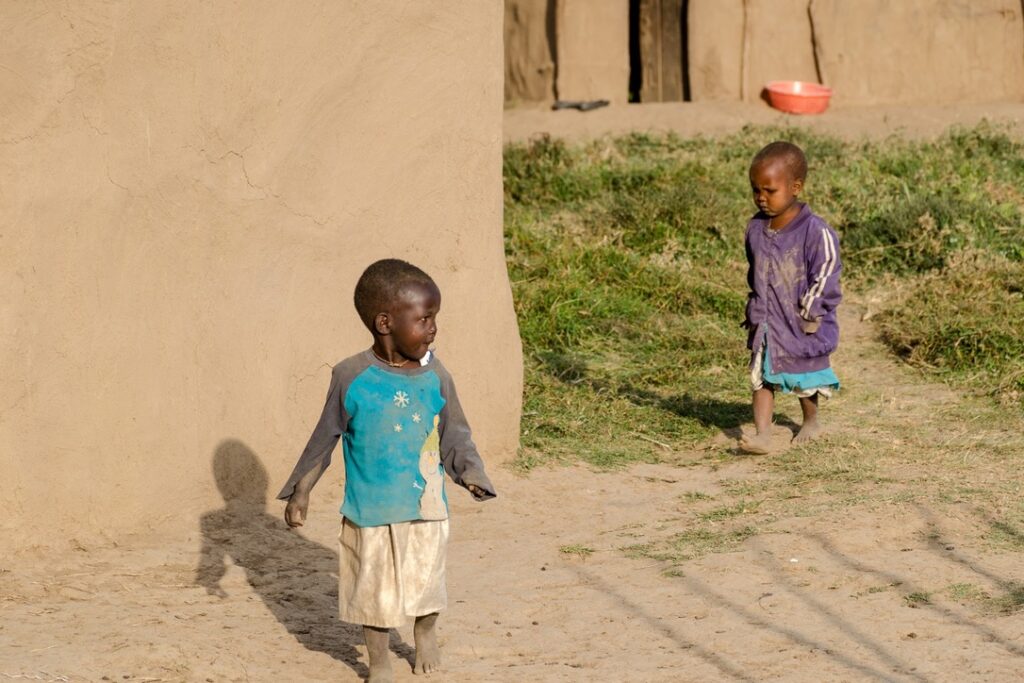 OUR WORK
We work to improve the quality of life of Maasai children and increase their access to resources that give them the freedom to decide on their own future. Our projects will emphasize promoting each child's basic rights and needs. Many girls often experience not being given the same opportunities, by ensuring access to quality-based learning we want to promote their position.
The organization currently owns a plot of land of 8,093 square meters in Narok, Kenya. When all funds are in place, we will build and develop a sports and education center that will serve local Maasai children in the area on a daily basis. This will be converted into a platform that will always be used for our purpose;
By lifting children, with their families, out of extreme poverty and into schools, we work to ensure that children living in difficult circumstances can have the opportunity to decide on their own future. In this way we can all contribute to taking an important part in society's development; by investing in their future, we can help young people become a resource for the local area and together we can work to fight the enormous injustice in the world.
WE SUPPORT MASAI CHILDREN
Our work is aimed at Masai children who live in extreme poverty, where the opportunities are minimal. The Masai people are an indigenous people who live in Tanzania and Kenya. The population lives on old traditional ways of life and depends on cattle farming as their essential income. Climate change has led to a lack of grazing areas, which are essential for safeguarding their livelihood.
In Maasai culture, girls in particular are oppressed and have few rights. During their teenage years, girls are circumcised as part of a rite of passage to adulthood, from which their future is determined based on this. The Masai people are an example of a small part of the world's population that is currently affected by the global unfair development and climate change that is taking place.
We want to facilitate a better, safer and more equal childhood where children develop knowledge and knowledge of their rights and opportunities in life!